Theater Courses
to make teaching fun and easy
Enroll Now
Struggle Growing a Theater Program?
Is lesson planning taking too much of your time?
Are you scrounging for money to cover basic program costs?
Are you tired of hearing "no" because of a limited budget?
Do you wish your students were more enthusiastic?
Make Teaching Theater Fun & Easy
Start a Conversation
Tell us about your teaching environment and your goals for starting or growing a theater program.
Determine Discount Eligibility
Discover your eligibility for our free or discount rates and determine which one works best for you.
Create a Dynamic Production
Follow our curriculum step-by-step so you can produce an amazing show!
THE RIGHT RESOURCES TAKE THE HARD OUT OF TEACHING THEATER.
We know that you want to avoid the stress of finding extra money and time to produce a dynamic theater production. In order to do that, you need cost-effective curriculum that is easy to implement. The problem is, you have too many budgetary restrictions and an even tighter schedule, which makes you feel frustrated and even burned out. We believe you deserve to focus on teaching and not waste it on paperwork and ineffective fundraising.
We understand what it's like to get bogged down with budget cuts and trying to find just the right curriculum for you and your students. Our online course provides you with a step-by-step guide delivered by an expert who has taught for more than ten years with prestigious organizations like: New York Film Academy, Disney/MGM Studios, and other Orlando studios.
Here's how we do it: 1) Start a conversation, 2) Determine your discount eligibility, 3) Create a dynamic production!
So, schedule a call today and sign up our free course sampler. Don't let your students miss out on an amazing theater experience because time and money hold you back. Enroll in our course today and lead the production your students deserve!

Testimonials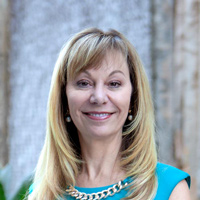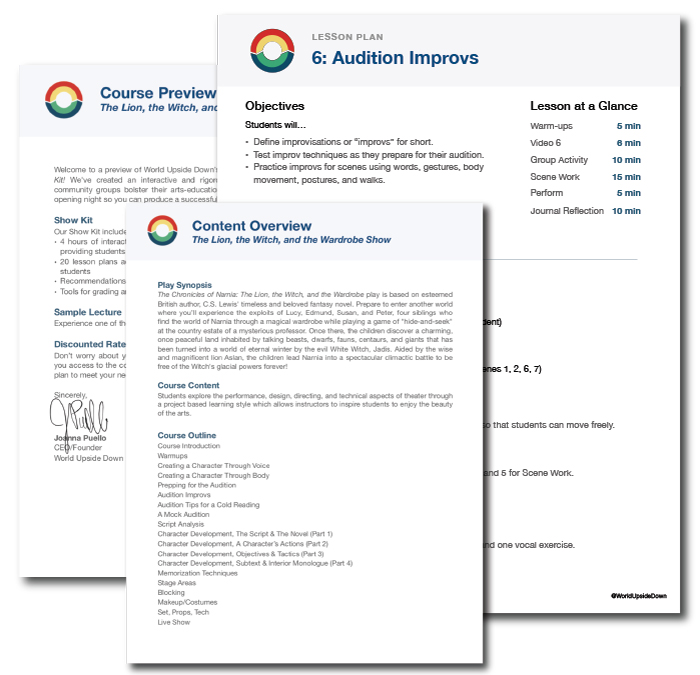 A Dynamic Theater Experience
The Lion, the Witch & the Wardrobe Show Kit
20 sessions and 4 hrs of video instruction
Explore the fundamentals of theater making: Acting, Design, Blocking, Directing & Technical Theater
Lesson Plans, Slides, Teacher Guides, Student Worksheets & Activities
Ideal for Grades 5-9